The following content was originally published as a bite-sized insight in the official Future Talent Council newsletter. To receive updates about the future of talent from leading governments, educational institutions and corporations from all over the world – sign up in the footer of this page.
---
As previously announced, Future Talent Council have agreed a partnership with The Japan HR Society (JHRS). Building a network of regional HR partners such as JHRS will extend and strengthen our organization's global reach and offer Future Talent Council members a more direct access to research and deep insights from within job markets.
Our first exploration into the Japanese talent insights is to investigate how digital economy corporations such as Rakuten and Softbank manoeuvre and balance global competition with local traditional customs. It's a widespread intellectual exercise to envision a future global job market experiencing fundamental disruptions, hence a current real-world example of a regional job market undergoing change, is of great interest.
"If this spreads throughout corporate Japan, it would mean a collapse of Japan's employment system."

Since what feels like the beginning of time, major Japanese corporations hire fresh university graduates en masse every April, starting them all at the same salary with assurances of rising pay and lifetime employment.
As competition for workers grows in Japan's shrinking labor pool (demand for workers is stronger now than it has been in decades; there are 1.62 jobs available per applicant, nearly a 44-year high), traditional seniority and group dynamics are giving ground to the more individualized, merit-based employment system found in the West. Competitive companies are now hiring college students throughout the year aiming to grab workers with needed skills, while also stepping outside of the standardized payment structures. Even second-year and third-year students are receiving lucrative job offers.
"If this spreads throughout corporate Japan, it would mean a collapse of Japan's employment system," said Hisashi Yamada, a senior economist at Japan Research Institute and an expert on labor issues. "It would cause a disparity among workers, causing uneven distribution of work and loss of motivation among those who feel left behind."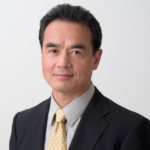 Yoshiharu Matsui, President, HPO Creation, Inc and Chief Community Officer, The Japan HR Society, will attend Future Talent Summit to share his views on the future of talent and work.
Apply to join
Future Talent Council