The following content was originally published in the official Future Talent Council newsletter. To receive updates about the future of talent from leading governments, educational institutions and corporations from all over the world – sign up in the footer of this page.
Evarist Bartolo, Minister for Education and Employment (Malta) and Nicolas Schmit, nine-year Minister of Labour, Employment and Immigration (Luxembourg) are the latest participants to be announced for Future Talent Summit, June 18-19 at Tate Modern in London, U.K.
Future Talent Summit offer a unique opportunity for government officials and corporate and educational world leaders to define the strategic choices necessary to ensure a successful future for employees and employers alike. Time and focus invested in the gathering is expected to result in actionable strategic documents, policy frameworks and tangible insights.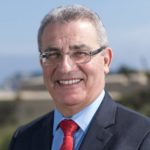 Evarist Bartolo has been a member of the Maltese Parliament since 1992. Between 1996 and 1998 he served as Minister of Education and National Culture under a Labour Government. Bartolo is a prolific writer having been a consistent contributor to the local media since his early teens and is considered to be one of the principal ideologists within the Malta Labour Party.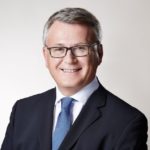 Nicolas Schmit, a member of the Luxembourg Socialist Workers' Party (LSAP), has been a member of government since 2004. He was originally appointed to the first Juncker-Asselborn Ministry as Minister-Delegate for Foreign Affairs and Immigration, working under Jean Asselborn as Minister for Foreign Affairs. After the 2009 election he was reappointed to the government, having been promoted to Minister of Labour, Employment and Immigration of Luxembourg.
Future Talent Summit is a closed, invitation-only event. If you have an interest in attending we advice you to apply for an invitation here.